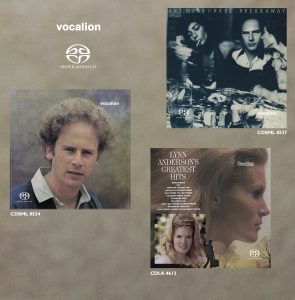 From the top of the pop charts to the heart of Nashville, Vocalion's January release celebrates the music of two of the most popular vocalists of the 60s and 70s, along with the guitar stylings of one of country music's most pivotal figures. Maintaining Vocalion's industry-leading commitment to bringing the widest range of quadraphonic material to SACD, this new release features six albums across four hybrid multichannel discs.
The New Year is a time for fresh starts and new beginnings, rebirth and renewal, and headlining this release are two albums that represented all of those things to Art Garfunkel. Alongside his partner (and childhood friend) Paul Simon, Garfunkel had spent most of the 60s crafting some of the most critically and commercially successful pop music of the decade – a string of iconic hits that included The Sound of Silence, Homeward Bound, Mrs. Robinson, Cecelia and Bridge over Troubled Water. But Garfunkel was suddenly a man without a country in 1971, when Simon unceremoniously ended their collaboration shortly after the duo won a raft of Grammy awards for their multi-platinum juggernaut, Bridge over Troubled Water.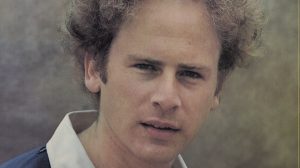 The split took its toll on Garfunkel, who studiously avoided music in its immediate aftermath – working first as an actor, and then spending a year as a prep school maths teacher. But when he re-emerged as a solo artist with 1973's Angel Clare, it was clear that Garfunkel was ready to re-embrace his first love and to do it on his own terms. Co-produced with long-time Simon & Garfunkel collaborator Roy Halee, the album found Garfunkel backed by many of the studio musicians from Bookends and Bridge over Troubled Water, along with newcomers like Jim Gordon, Larry Carlton and Michael Omartian. More than 18 months in the making, the album would be hailed by Rolling Stone as "one of the most lushly produced pop albums ever made." Angel Clare would yield three successful singles – the Jimmy Webb-penned All I Know (which peaked at #9 in Billboard's Hot 100 and spent four weeks at #1 in the Adult Contemporary chart), along with a calypso-fied take on Van Morrison's I Shall Sing and Paul Williams & Roger Nichols sentimental Traveling Boy, both of which enjoyed success on both the Hot 100 and Adult Contemporary charts.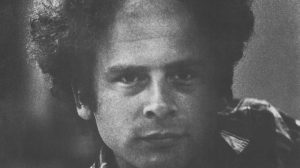 Emboldened by Angel Clare's success, Garfunkel pushed even further out of his comfort zone for 1975's Breakaway. To do this, he enlisted the help of star producer Richard Perry, who'd helmed a string of hits for some of the biggest names in music, including US #1s for Harry Nilsson (Without You), Carly Simon (You're So Vain), and Ringo Starr (Photograph and You're Sixteen). Conceived as a romantic album by Garfunkel and Perry, Breakaway featured songwriting contributions from both established writers such as Stevie Wonder, Antonio Carlos Jobim and Bruce Johnston, as well as emerging talents like Gallagher & Lyle and Stephen Bishop. The epitome of a big-budget album, it was recorded at no less than eight different studios, with an all-star cast that included musicians from bands like Little Feat, The L.A. Express, and the Plastic Ono Band, not to mention Andrew Gold, Nicky Hopkins, David Crosby and Graham Nash. Breakaway would yield two more Adult Contemporary #1s for Garfunkel – his reworking of the jazz standard I Only Have Eyes for You (which also topped the charts in the UK) and its eponymous title track, which bristled with British pop sensibility courtesy of Scotland's Benny Gallagher and Graham Lyle. However, the album's one stylistic outlier is arguably biggest attraction – My Little Town, Simon & Garfunkel's first recording collaboration since 1970. A classic Simon composition, the song's cynical, hard-driving look at the constrictions of small town life stood in stark relief to the duo's gorgeous vocal blend, which sounded as if they hadn't been apart for a moment in the intervening five years. Released as a joint single (it would also feature on Simon's 1975 album, Still Crazy After All These Years), the track would continue Simon & Garfunkel's winning ways on the charts, peaking at #9 in the Hot 100 and spending two weeks at #1 in the Adult Contemporary charts.
Widely regarded by both fans and critics as the pinnacle of Garfunkel's solo output, these two classic albums are expanded with extensive new liner notes that chronicle both their creation and the events that led up to their making.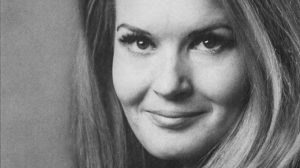 We move to Nashville next, for a disc that compiles two albums chronicling some of country songbird Lynn Anderson's earliest (and biggest) hits for Columbia Records. Discovered by Chart Records label boss Slim Williamson when she accompanied her mother (an accomplished songwriter who'd written hits for Merle Haggard) on a trip to Nashville when she was just 18, Anderson would go on to record a string of top-10 country hits for the label through the latter half of the 60s. But it wasn't until she signed with Columbia in early 1970 and relocated to the Nashville area with her husband Glenn Sutton that she became a bona fide superstar. Sutton, one of the prime architects of the "countrypolitan" sound (an approach to country music that emphasised lush orchestral and vocal backings, with pop crossover success squarely in its crosshairs) would produce all of Anderson's early work for the label. The pair would work at a prodigious pace, recording and releasing three albums in 1970 alone. It was that third 1970 album, Rose Garden, which propelled Anderson in to the musical stratosphere, when its title track became one of the most successful songs of 1971. Reaching #3 in the US pop charts (and #1 in the country charts) the single was also an international crossover smash, finding the upper reaches of the pop charts in more than 15 countries worldwide. Replicating the lightning-in-a-bottle pop success of Rose Garden proved difficult in the following years, but Anderson remained a stalwart on the country charts, with a four subsequent number one singles in the next three years, along with ten albums in a row in the country top 20. The second album in this compilation, Lynn Anderson's Greatest Hits, collects many of the chart successes she had for Columbia both before and after Rose Garden's breakthrough. Drawn from the first eight albums she recorded for the label between 1970 and 1972, it contains the country #1s You're My Man and How Can I Unlove You along with top-10 hits like Cry, Listen to a Country Song and Stay There 'til I Get There.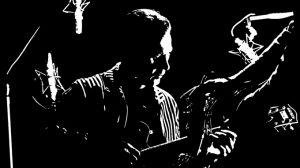 Just around the corner from Columbia's Nashville recording studio is RCA's historic "Nashville Sound" studio, and it was there that country guitar virtuoso and producer Chet Atkins recorded the two albums that make up the final disc in this release. One of the most important figures in the evolution of country music, Atkins first signed as a recording artist with RCA in 1953. By 1957 he'd been put in charge of the label's Nashville division, but his newly-assumed production duties didn't put a dent in a recording career that often saw him release three or even four albums a year. As a producer, Atkins was a key figure in the development of what became known as the "Nashville Sound" – by supplanting honky-tonk country staples like fiddle and steel guitar with elements from 50s pop music like strings and backing vocals, he was one of a handful of producers who helped rescue country music from the commercial doldrums it found itself in after the rise of rock 'n' roll in the mid-50s. By the late 60s, Atkins had become so valuable to RCA that they'd made him a vice president of their country division, giving him oversight over everything that it recorded and released. The extra workload did slow the pace of his recording career somewhat, but Atkins still managed to put out an album every year. It's from this period that the two albums featured on this compilation are culled – 1967's Picks the Best, and 1973's Superpickers. Both critically acclaimed (Picks the Best was a Grammy winner and Superpickers was nominated twice) these two albums show two very different sides of Atkins' world-famous "thumb and two fingers" picking style. Picks the Best finds Atkins in easy listening mode across a selection of well-known melodies including You'll Never Walk Alone, Insensatez (How Insensitive) and El Paso, backed by a gentle rhythm section and a bed of strings. Superpickers explored another of Atkins' passions – improvisation. The album finds him backed by an all-star cast of nearly a dozen of Nashville's best studio musicians including Johnny Gimble, Charlie McCoy, Weldon Myrick and Hargus Robbins. Atkins affords ample solo opportunities to all of his cohorts across a selection of country gems, and in turn they coax some of his most agile jazz-infused playing in years. The result is an album that flows like a down-home jam session from beginning to end.
As with all of Vocalion's previous SACD offerings, all of the albums that make up this release have been meticulously remastered by Michael J. Dutton from the original quadraphonic and stereo master tapes, and maintain their tonality and dynamic range as intended by the original producers and engineers.
Vocalion Hybrid SACDs play in three ways – high-resolution multichannel (quadraphonic), high-resolution stereo and standard 44.1kHz/16bit CD stereo. The SACD layer (which contains both multichannel and stereo programmes) is playable on any SACD-capable device, while the CD layer provides stereo playback on any standard CD player.
David Zimmerman
Toronto, 2018