Our May 2016 release includes several artists from the golden age of easy listening whom, we're proud to say, are now as synonymous with Vocalion as the labels for which they originally recorded. And there's another entry in our long-running series devoted to the KPM library.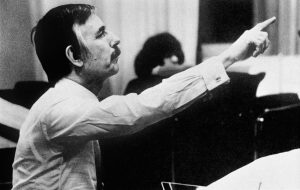 Inimitable Gallic maestro Paul Mauriat is featured on six albums across three separate CDs, each showcasing his elegant orchestral arrangements. The albums C'est La Vie … Lily (1968) and Comme J'ai Toujours Envie D'aimer (1969) are from the earlier part of his vast Philips discography. Typical of Mauriat in their colourful interpretations of English, American and European pop, they include The Beatles' Let it Be, the Bacharach-David evergreen Raindrops Keep Fallin' on My Head and Mungo Jerry's In the Summertime alongside Claude Bolling's charming theme from the film Borsalino and Enrico Macias and Pierre Cour's Paris S'allume. Rain and Tears (1968) & Vole Vole Farandole (1969) traverse much the same territory, offering up another carefully selected blend of English, American and European contemporary pop, all in the Mauriat style. Piano Ballade (1984) and Remember (1990) are from the latter part of Mauriat's discography, and demonstrate not only that he was he able to move with the times but also that he doggedly kept the flag flying for quality middle-of-the-road music. Among Piano Ballade's twelve titles are touching renditions of Lionel Richie's Hello, Elton John's Sad Songs (Say So Much) and Phil Collins's power ballad Against All Odds (Take a Look at Me Now). The Remember album is cut from rather more traditional cloth, comprising a selection of evergreens that come up anew in Mauriat's hands. Each Paul Mauriat CD also includes one or more rare bonus tracks.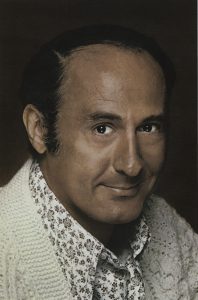 Henry "Hank" Mancini, that doyen of film and television music, returns to the fold in another CD containing two classic RCA albums. Both from the early '70s, Mancini Concert and Mancini Plays the Theme from Love Story highlight different facets of his music making. Recorded to tie-in with Mancini's 1971 American concert tour, Mancini Concert is just that – a studio recording of the sort of varied programme his audiences had come to expect. The highlight is undoubtedly Portrait of Simon and Garfunkel, a heartfelt orchestral rendering of several of the legendary duo's best-known melodies. In addition to inventive orchestrations of other contemporary material including selections from The Who's rock opera Tommy and the Andrew Lloyd Webber-Tim Rice opus Jesus Christ Superstar, Mancini looks back to his swing era roots in Big Band Montage. A Mancini album wouldn't be complete without some of his own music, and Mancini Concert addresses that through the inclusion of March with Mancini, a medley of themes from Peter Gunn, The Great Race and elsewhere. The Mancini Plays the Theme from Love Story album capitalised on his smash-hit arrangement of Francis Lai's film theme. Indeed, film music is the album's cornerstone, and it includes several rare Mancini themes such as The Night Visitor, The Hawaiians and Theme for Three, the last of these from the Audrey Hepburn movie Wait until Dark.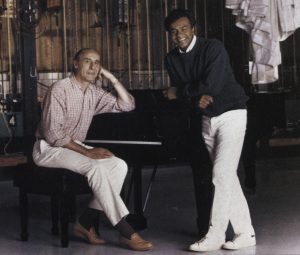 In The Hollywood Musicals (1986), Henry Mancini teams up with legendary balladeer Johnny Mathis for a programme of standards drawn from the great American songbook. The combination of Mathis's smooth-as-silk voice and Mancini's sophisticated orchestrations bring a new dimension to such classics as You Stepped Out of a Dream, True Love and It Might as Well Be Spring. Another legendary American singer, Harry Belafonte, features in two albums, Homeward Bound (1968) and Belafonte Sings of Love (1969), in which he puts his own unique stamp on material by Paul Simon, Bob Dylan, Fred Neil, Jim Webb, Harry Nilsson, Gordon Lightfoot and others.
A further helping of stylish easy listening comes courtesy of American pianist Peter Nero, with two albums, one his last for RCA (Love Trip, 1969), the other his first for CBS (From Hair to Hollywood, 1969). Love Trip places Nero in a variety of settings, from perky R&B, orchestral and Latin American to small group jazz. From Hair to Hollywood is somewhat unusual in that Nero plays the then-new Moog synthesizer on a few tracks, but for the most part sticks with his keyboard instrument of choice, the acoustic piano. As the album title suggests, the material is divided into film themes and titles from the rock musical, Hair.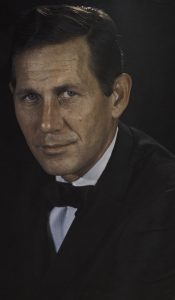 Continuing the theme of our Floyd Cramer CDs, we pay another visit to Nashville, the beating heart of country music, via four albums by guitarist-producer Chet Atkins, who helped shape so many albums in RCA's "Nashville Sound" Studio. Solid Gold '68 and Solid Gold '69 are based on the same concept as that of Floyd Cramer's Class of … series, each containing a selection of pop hits in tasteful arrangements framing Atkins' economic yet lyrical guitar style. Yestergroovin' (1970) and Lover's Guitar (1969) together comprise a further example of the Atkins guitar style, in tunes including Cherokee, Bring Me Sunshine, Yestergroovin', How High the Moon and The Look of Love.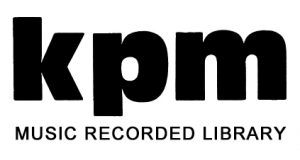 The albums Classical Concussion and Predictions, both from 1979, represent Vocalion's latest voyage into the archives of the KPM 1000 Series, one of the world's leading recorded music libraries and the home of such famous TV themes as News at Ten, Grandstand, Wimbledon, All Creatures Great and Small and Owen M.D.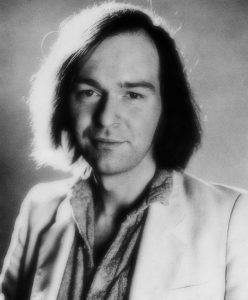 The work of brilliantly gifted composer-keyboardist Francis Monkman – a founder member of progressive bands Curved Air and Sky – Classical Concussion and Predictions are from the same era as his superb score for gangland thriller The Long Good Friday. In fact, Classical Concussion, recorded at Lansdowne Studios in November 1978, seems to anticipate in places The Long Good Friday's music. Nowhere is this more apparent than in the opening track, Release of Energy (a), a thrilling title theme that embedded itself in the consciousness of British cinemagoers thanks to its use (in abridged form) as the Rank Cinema chain's Preview Time jingle. The dramatic Power Games also became familiar to British cinemagoers through its use as the Rank Cinema intermission theme. With its emphasis on electronic music, Predictions (1979) is in the same mould as that of Sky's debut album, from the same year. The imposing Passajig (a) is an unusual concoction of rhythm section, synthesizer, church organ and, remarkably, the State Trumpeters of the Band of The Household Cavalry. The magnificent sound of the State Trumpeters introduces Prelude (a), a pulsating underscore with synthesizer ostinato that conjures up visions of a futuristic metropolis. But the album's best-known track is Hypercharge, thanks to its inclusion in Arthur Gibson's award-winning 1981 documentary about the Red Arrows, the aerobatics display team of the Royal Air Force.
As ever, Michael J. Dutton has remastered each of the above releases directly from the original analogue tapes.
Read More