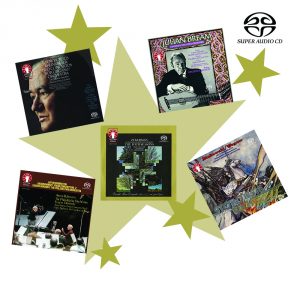 January 2017 sees an exciting addition to our range of SACD titles. On this occasion we have delved into the archives of CBS and RCA for five new reissues on the Dutton Epoch label, each featuring some of classical music's most eminent artists. Recorded in the early and mid-1970s, these albums were issued originally in discrete four-channel (quadraphonic) sound. And like the SACD-quadraphonic reissues on Epoch sister-label Vocalion, these SACD reissues include both the quadraphonic and stereo recordings in high-resolution transfers alongside the stereo recording in regular 16-bit, 44.1-khz CD sound, making them fully compatible with standard CD players and SACD-specific players. Michael J. Dutton has transferred the music exquisitely from the stereo and quadraphonic analogue masters, which has ensured that full justice is done to the superb quality of the original recordings.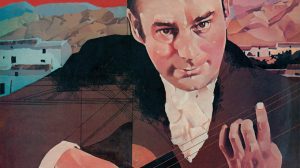 Guitar virtuoso Julian Bream turns to the lute for a programme of baroque music (some of it in his own orchestral transcriptions), including concertos by Vivaldi and Handel as well as the lesser-known Karl Kohaut (1726-84). The product of a family of Bohemian musicians, Kohaut was considered the finest lutenist of the day and spent much of his career in Vienna where he wrote a number of symphonies and lute works. An added extra takes the form of Joaquín Rodrigo's Concierto de Aranjuez, in which Bream returns to the guitar for a sumptuous reading of this timeless work. These recordings, with sympathetic backing from the Monteverdi Orchestra under John Eliot Gardner's direction, were made for RCA in 1974 and '75 by Bob Auger – an early advocate of quadraphonic sound in the classical field – at London venues Rosslyn Hill Chapel and the Barking and Walthamstow town halls.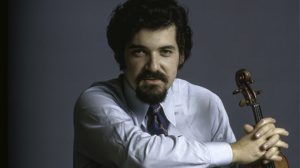 The baroque theme is revisited in two CBS albums by Israeli-born violinist Pinchas Zukerman. Recorded at the Abbey Road Studios by Robert Gooch, Roy Emerson and Mike Ross-Trevor, both are devoted to Vivaldi's concertos. Drawn from the great master's Opus No. 8, Concertos Nos. 1-4, better known as The Four Seasons, constitute the first album, while the second includes Concertos No. 5-8, the first two bearing the titles La tempesta di mare and Il piacere respectively. Zukerman is not only the soloist – he also conducts the English Chamber Orchestra, with harpsichordist Philip Ledger providing the continuo part.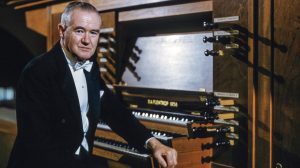 English-born organist Edward "E" Power Biggs immigrated to the US in the early '30s where he recorded prolifically, in the process sparking a revival of interest in organ music and its composers. Among his latter recordings is a 1973 CBS album of two concertos by Liechtensteinian composer, organist and pedagogue Josef Rheinberger (1839-1901): the F Major Concerto of 1884 and the G Minor Concerto of 1894. "His contribution to organ literature was without parallel," Biggs observed in his liner notes. "For, in the flowering of the romantic in music, it was Rheinberger who gave renewed life to the organ concerto – a form that, in the 18th century, had enjoyed a vigorous birth through the genius of Handel, Haydn and Mozart, but that had not suited the composition techniques of 19th-century composers such as Beethoven, Schubert and Schumann." In addition to these immaculate performances, with Biggs accompanied by The Columbia Symphony conducted by Maurice Peress, the Epoch reissue includes another fascinating artefact – a rare quadraphonic EP in which Biggs provides commentary on the history of the organ concerto aided by examples of Rheinberger's music.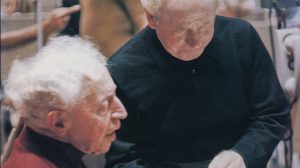 Artur Rubinstein and The Philadelphia Orchestra conducted by Eugene Ormandy feature in a pair of RCA albums from the early '70s. First up is Rachmaninov's immortal Second Piano Concerto, recorded here in the wonderful acoustic of Philadelphia's Scottish Rite Cathedral. In his memoirs the composer recounted the circumstances behind the Second Concerto's creation: in 1900, up against a compositional block, he went to a Dr. Nikolai Dahl, a psychiatrist specialising in autosuggestion, and was virtually hypnotised into overcoming his hang-up, and then created in almost a single burst of energy both this concerto and the second two-piano suite. Rubinstein's and Ormandy's interpretative genius combine in this moving version of one of Rachmaninov's best-loved works. The second album, which, remarkably, was recorded in just two three-hour sessions at Philadelphia's Academy of Music, is concerned with the music of Manuel de Falla and Charles-Camille Saint-Saëns. De Falla is represented with the three-movement Nights in the Gardens of Spain (Noches en los Jardines de España), a brooding evocation of Andalusia by night that has been described as "the apotheosis of Andalusian music." The Second Piano Concerto of Saint-Saëns, who is best known for his suite The Carnival of the Animals, was composed in 1868 to a commission from conductor-pianist Anton Rubinstein – and here it is given illustrious treatment by the Rubinstein-Ormandy team.
In addition to being one of the 20th century's great conductors, Leopold Stokowski (1882-1977) devoted much energy to transcribing works of Johann Sebastian Bach, tailoring them to suit the very special qualities of the great Philadelphia Orchestra with which his name was synonymous. A sequence of albums for RCA in the 1970s marked Stokowski's last recordings, and material from that period comprises the final title in this batch of Dutton Epoch SACD reissues.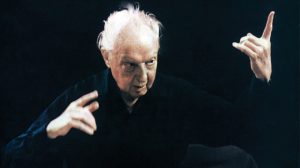 1975's Stokowski conducts Bach – The Great Transcriptions, recorded by Bob Auger at St. Giles' Church, Cripplegate, London, includes, among others, orchestral versions of Chaconne (from Partita No. 2 in D minor for solo violin), Preludio (from Partita No. 3 in E major for solo violin) and Aria (Air on the G-String) (from Orchestral Suite No. 3 in D major). Of the album's final piece, Komm, süsser Tod, Stokwoski said, "This poignant and soul-searching melody was composed by Bach about 1736. It is one of the melodies published by Schemelli in his book of sacred songs, Musicalisches Gesangbuch. Bach edited the songbook, providing several of his own compositions and adding figured bass to other melodies. In giving this sublime melody orchestral expression, I have tried to imagine what Bach would do had he the rich resources of the orchestra of today at his disposal." This release is completed by Stokowski's arrangement of Brünnhilde's Immolation, part of Wagner's Götterdämmerung, the last of the cycle of four operas making up Der Ring des Nibelungen. Using RCA's multi-track analogue masters from the 1974 sessions at Abbey Road Studios, Michael J. Dutton has created a superb new quadraphonic mix, and one that is a considerable improvement over the 1990s Dolby surround sound CD reissue.
Two additional SACD reissues on the Vocalion label tie-in nicely with the Epoch titles, namely a disc of symphonic works by Hungarian composer Miklós Rózsa, and a disc of music by Villa-Lobos coupled with music by Spanish composers, played by the Andre Kostelanetz Orchestra. Recorded in Rome, the Rózsa conducts Rózsa album was issued by RCA in 1965 on a stereo LP; for this reissue Michael J. Dutton has remixed it in surround sound from the original multi-track tapes. The two Kostelanetz albums, Plays Music of Villa-Lobos and Conducts Music from Spain, both from 1974, were to all intents and purposes demonstration discs, designed to show off quadraphonic sound. The first includes a suite from the operetta Magdalena, adapted by Robert R. Wright and George Forrest from Villa-Lobos's original score, and the programme is filled out with such well-loved pieces as Bachianas Brasileiras No. 5, The Little Train of the Caipira and Prelude – Introduction (No. 1 from Bachianas Brasileiras No. 4) in which Kostelanetz is the piano soloist. The second album features such staples of the Spanish repertoire as Jota (Final Dance) from De Falla's The Three-Cornered Hat, Albéniz's Triana from Iberia and Granados's The Lady and the Nightingale from Goyescas – and several items feature American soprano Maralin Niska.